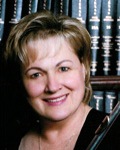 My name is Beverly Allison, and I am the Founder and President of Chamber Music Unlimited. I also hold a Masters of Music degree from Rice Shepherd School of Music, where I served as a graduate assistant.
For over 20 years, I have been teaching flute to students in the Spring, Cypress-Fairbanks, Tomball and Klein School Districts. I have enjoyed many successes with my students in their chair positions, UIL, Region Band and Orchestra. Click here to read my biography.
This summer, I was invited to participate in Louis Moyse's adaptation of Rossini's opera, The Barber of Seville in Montpelier, Vermont. Only 15 international students were invited to be a part of this, his latest major work.
In 2006, I was one of only a handful of people from all over the world to be selected by Sir James Galway to be a participant in his Masterclass in Switzerland. I have great training and experience from my teachers, Byron Hester (Principal Houston Symphony), Clement Barone (not same, but piccolist of Houston Symphony), Albert Tipton (Rice), and Louis Moyse (from the French Conservatory). Additionally, I have taken Masterclasses with Jeffery Gilbert, Trevor Wye and others.
I have been Principal Flute with the Galveston Symphony Orchestra for many years and played Principal in the Feast Orchestra in Jerusalem, Israel for five years, and also as a soloist. I have played in France in concert with Louis Moyse, as well as in other concerts over the years. I've been a soloist on tour in Europe (Austria, Germany), and traveled with an Irish Group to Ireland. My Flute Troupe won the international NFA competition, and was invited back the next year. I have many more wonderful experiences, but they are not as important as my passion to teach.
I have taught many First Chair players and Region and State students. I recently graduated 13 seniors and would like very much to add new students to my studio. I teach in my home, which provides a comfortable atmosphere for learning and providing personal attention. I am also interested in teaching Masterclasses at your school.
Interested in flute lessons?
Call me today for more information: 281.469.2496
or email me at: [email protected]