About Chamber Music Unlimited
Chamber Music Unlimited is a talent-booking agency in Houston, Texas, that was founded over 30 years ago to represent the very best artists from The Houston Symphony, Houston Pops, Rice University Graduate students and top freelance artists in the area.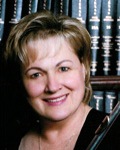 Beverly Allison is the Founder and President of Chamber Music Unlimited, and holds a Masters of Music degree from Rice University, where she also served as a graduate assistant. She has studied with world-renowned teachers such as Bryon Hester, William Kincaid, Albert Tipton, Clement Barone and Louis Moyse. This summer, she was one of just 15 students from all over the world invited to participate in Louis Moyse's latest major work, an adaptation of Rossini's opera, The Barber of Seville in Montpelier, Vermont. She has performed all over Europe as a soloist and in groups, including five seasons in Israel with the ICEJ orchestra. Beverly's Flute Troup won the prestigious National Flute Association's Chamber Music Competition, and most recently, she was asked to perform in the National Flute Association's Convention in New York City.
Currently, Beverly is the principal flutist with the Galveston Symphony and plays with the Festive Trio, Liberty Quartet, Celestial Trio and the Amadeus Woodwind Quintet.
Chamber Music Unlimited is highly recommended by many area wedding facilities and caterers such as Northgate Country Club, Westlake Country Club, St. James Place, Bennie Ferrell Catering and many more. We are experienced in most styles of weddings and parties ranging from "normal" to "eccentric". We can provide any combination of musical accompaniment, from soloists to full orchestras, including vocalists, bagpipers, trumpets, Irish groups, Zydeco and more! You name it, we'll provide it… and we can fit in most budgets. We believe in providing upscale music at downscale prices.
Call Chamber Music Unlimited today to discuss your musical entertainment needs, and we will give you the personalized service and attention you need to make your special event a success!
Why not get in touch today?
Call us today for more information: 281.469.2496 or email us at: [email protected]
Chamber Music recommends: Silver Spoon Events consultants.